The People of St. Anthony Catholic Parish are called by Christ and guided by the Holy Spirit,
to live a life of holiness by doing good works through faith, worship, service, and hospitality for the glory of God.
Update Regarding Parish Events - Register here for Mass
As things change and evolve during this COVID-19 crisis, we will continue to change and evolve as a parish. Our Mass times will continue to be Sundays at 8:30 and 10:30 a.m.  Because of the Supreme Court ruling regarding indoor religious services, we will now be able to open our doors and celebrate Mass indoors. We will continue to live stream Mass on Sundays at 10:30 a.m. on our YOUTUBE channel.  Daily Mass will resume at 8:00 a.m. Confessions are by appointment only.  Wednesday, Daily Mass at 8:00 a.m. will be livestreamed.  
The following tips are important regarding indoor Mass:
Masks are required
Registration required
Sanitizing products are available in each pew
New Bible Study Group
Pope Francis has declared a Year of St. Joseph from December 8, 2020 to December 8, 2021 in honor of the 150th Anniversary of the proclamation of St. Joseph as the Patron of the Universal Church. To celebrate this Year of St. Joseph, our parish will be starting small faith sharing groups in which we will be reading the book, "Consecration to St. Joseph: The Wonders of Our Spiritual Father" by Fr. Donald H. Calloway, MIC and consecrating ourselves to St. Joseph. We invite you to be part of these small groups which will begin May 1st and run until June 2nd.
We will have 2 different day and time opportunities.  Tuesdays from 10:00 until 11:30 a.m. and Thursdays from 7:00 until 8:30 p.m.  These sessions will be via zoom.  We hope you will find a time that works for you.
If you are interested, would like more information about the format of these small groups or would like to register, please contact the parish office at: office@stasac.org, or you may call Diego Perochena at: 916-716-8214.
To sign up for this Bible Study, please REGISTER HERE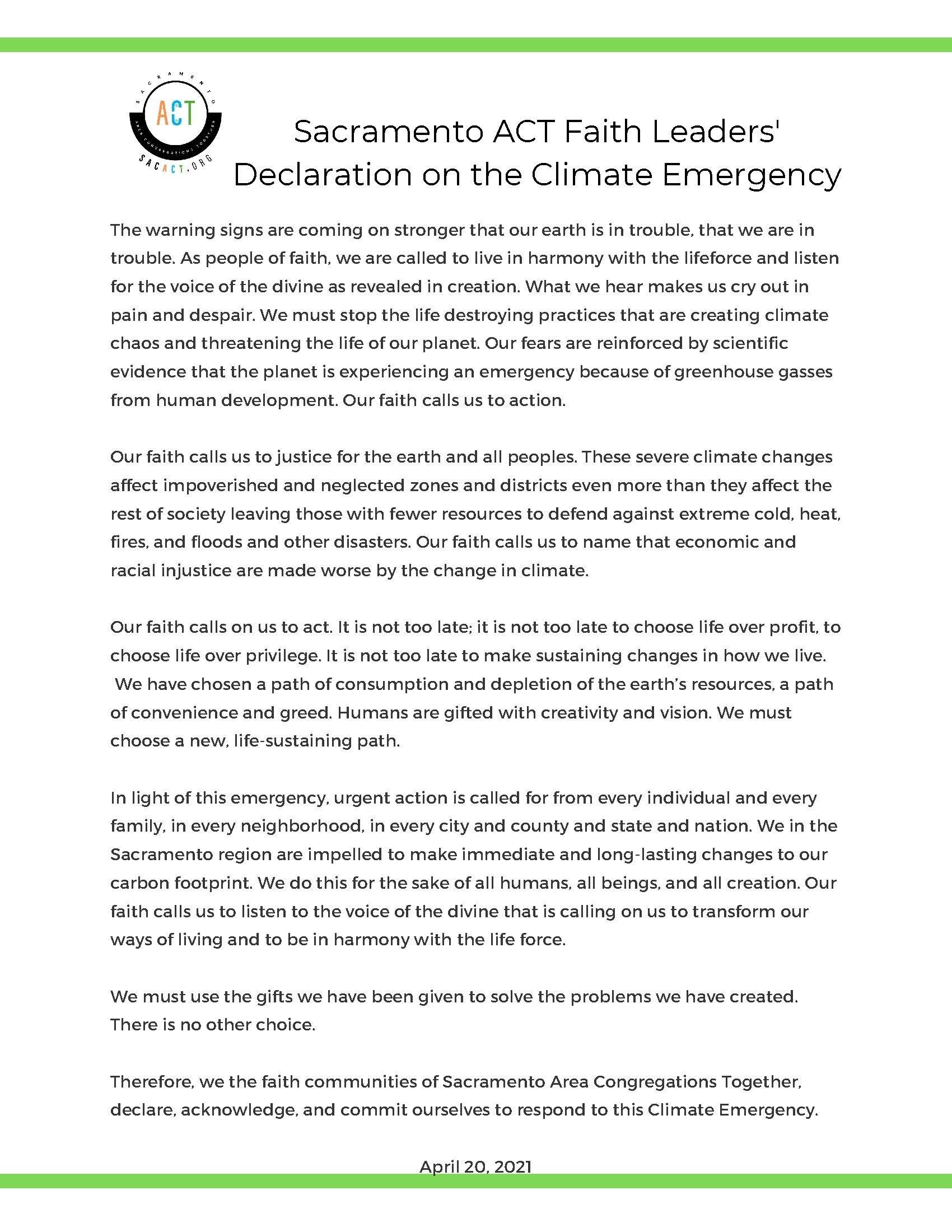 Explore the Rich Beauty of Our Faith!
How We Survived Winter - Fr. Mitch's Update
Act of Spiritual Communion
In the current times with video Masses only and the inability to physically receive the Holy Eucharist at Mass, the Deacon recites the following prayer and people are invited to join in:
My Jesus,
I believe that You
Are present in the Holy Eucharist.
I love You above all things,
And I desire to receive You into my soul.
Since I cannot at this moment
Receive You sacramentally,
Come at least spiritually into my heart.
I embrace You as if You were already there
And unite myself wholly to you.
Never permit me to be separated from You.
Amen
O Sacrament Most Holy, O Sacrament Divine
All praise and all Thanksgiving be every moment thine
Saint Anthony Parish Mass Times
–Roman Catholic Rite–
Sunday Masses:
8:30 A.M. & 10:30 A.M. 
Saturday Vigil:
5:00 P.M. (Cancelled)
Daily Mass:
Monday-Friday: 8:00 A.M.
Wednesday: 8:00 A.M. (Livestream)
Holy Day of Obligation:
8:30 A.M., Noon, and 6:00 P.M.
Confessions:
4:00-4:45 P.M., Every Saturday (By appointment only)
Exposition of the Blessed Sacrament:
First Friday from 5:00-7:00 P.M.