The People of St. Anthony Catholic Parish are called by Christ and guided by the Holy Spirit,
to live a life of holiness by doing good works through faith, worship, service, and hospitality for the glory of God.
UPDATE REGARDING PARISH EVENTS
As things change and evolve during this COVID-19 crisis, we will continue to change and evolve as a parish.  This Advent we will be adjusting our Sunday morning Masses to better serve our community and our parish. Beginning the First Sunday of Advent, November 29, our new times will be 8:30 and 10:30 a.m. Until further notice, the 10:30 a.m. Mass is kept closed for livestreaming. 
All indoor Masses have been suspended. Saturday, 5:00 p.m. Mass has been cancelled.  Sunday, 8:30 am Mass will be "Drive-In" style in the parking lot.  There will be parking lot attendants to guide you to a parking spot.  We will to live stream  Mass on Sundays at 10:30 a.m. (which will be closed to the public) on our YOUTUBE channel.  Daily Mass and Rosary have been cancelled. Wednesday at 8:00 a.m. will be livestreamed.  
The following tips are important regarding the Drive In Mass:
Come early to park.
Tune in to 89.1 on your car radio to hear Mass.
SSIP Food Closet 2021 Virtual Gala Event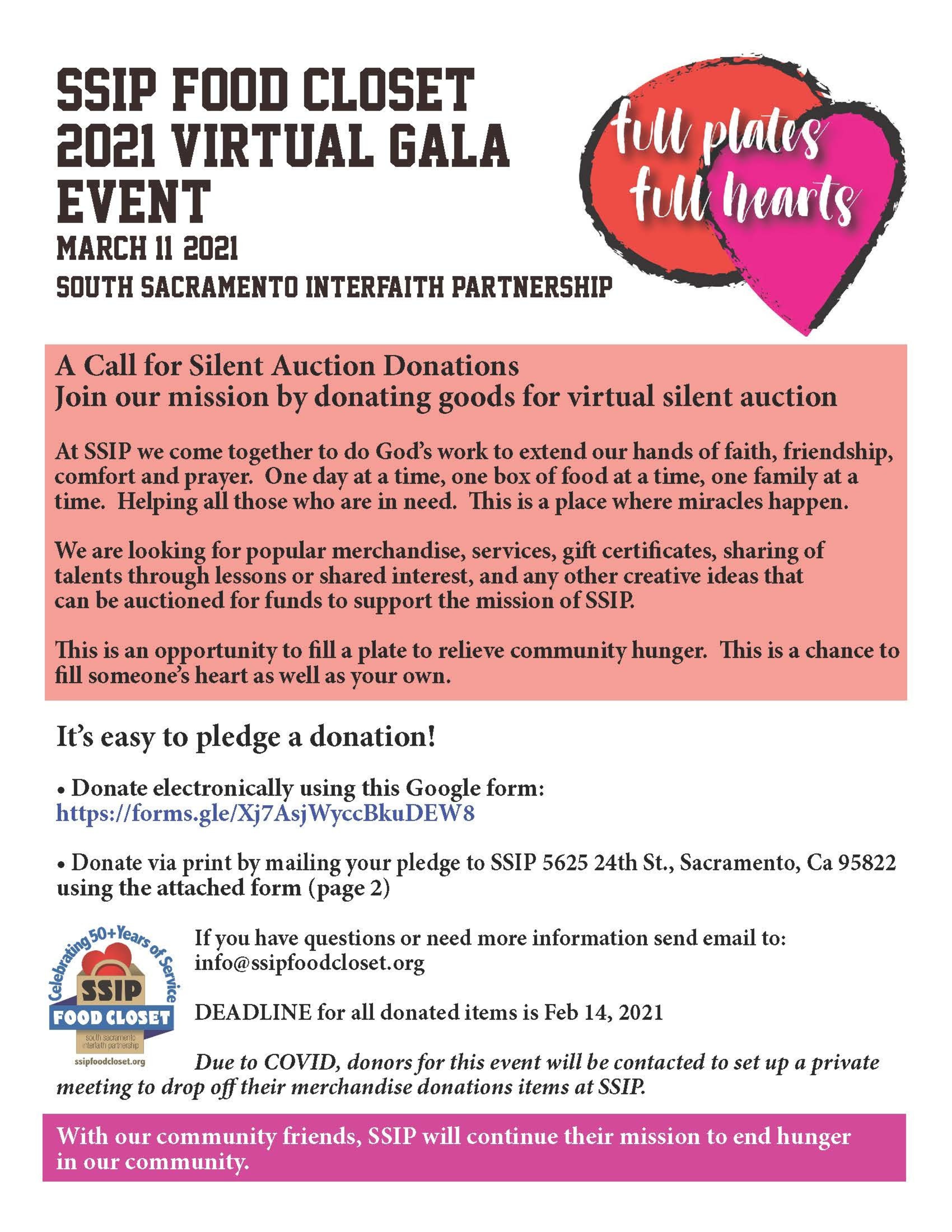 Explore the Rich Beauty of Our Faith!
Update from Father Mitch #3
Act of Spiritual Communion
In the current times with video Masses only and the inability to physically receive the Holy Eucharist at Mass, the Deacon recites the following prayer and people are invited to join in:
My Jesus,
I believe that You
Are present in the Holy Eucharist.
I love You above all things,
And I desire to receive You into my soul.
Since I cannot at this moment
Receive You sacramentally,
Come at least spiritually into my heart.
I embrace You as if You were already there
And unite myself wholly to you.
Never permit me to be separated from You.
Amen
O Sacrament Most Holy, O Sacrament Divine
All praise and all Thanksgiving be every moment thine
Saint Anthony Parish Mass Times
–Roman Catholic Rite–
Sunday Masses:
8:30 A.M. (Drive In Mass) & 10:30 A.M. (Livestream)
Saturday Vigil:
5:00 P.M. (Cancelled)
Daily Mass:
Monday-Friday: 8:00 A.M. (Cancelled)
Wednesday: 8:00 A.M. (Livestream)
Holy Day of Obligation:
8:00 A.M., Noon, and 6:00 P.M.
Confessions:
4:00-4:45 P.M., Every Saturday (By appointment only)
Exposition of the Blessed Sacrament:
First Friday from 5:00-7:00 P.M.